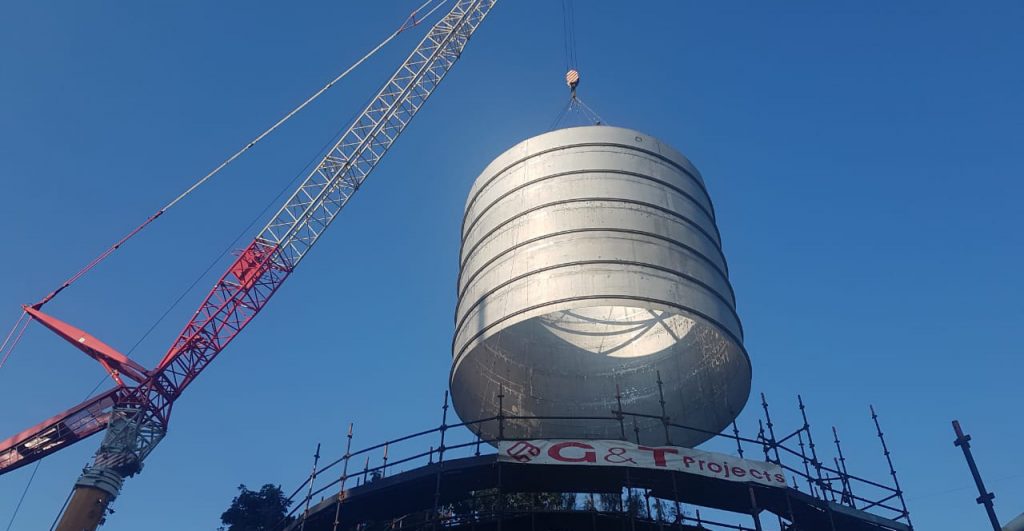 All Storage Tanks and Hot Well Tanks are made to customers' specific requirements in terms of materials, size, shape, capacity and connections required.  We fabricate tanks in Carbon, Stainless and all Exotic Steels, single or double skin and fully bonded if required.
The Carbon, Stainless and all Exotic Steels storage tanks range in thickness starting from 2.5mm and go up to 20mm. The sizing's of the vessels are shop fabricated up to 4,5 metres in diameter by 20 metres long and site built up to 15 metres in diameter by 30 metres high. The tanks can be built with integral heating and cooling systems. They also take advantage of electric and steam heating to reduce carbon emissions. Heating and cooling temperatures range from -50°C and up.
All storage tanks can be fitted with the corresponding piping, valves and tank fittings which are specifically designed, built and supplied to suit each customer's requirements.